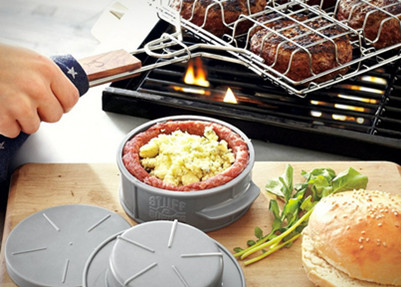 Plastic hamburger press
Product Description
Name:
Plastic hamburger press
Item:
WK0033
Features:
Grilling season is officially here, and that means it's time for us to start scouring the web for the best in grilling products.
If you think you love a good burger now, wait until you try one stuffed with some red bell peppers,

carmelized

onions, and a boat load of cheese.
This little press allows you to pack your choice of a 3/4

pounder

or 1/2

pounder

burger with anything your heart desires.
Bring on the backyard barbecues.


Ningbo Winifer International Trade Co.,Ltd
Adress: Room 306, South Block, He He International Mansion, No.9, TaixingLane,
South CBD Yinzhou,Ningbo,China 315100
Tel: +0574-87153469
Fax: +0574-87153634
Email: sale1@winifer.com