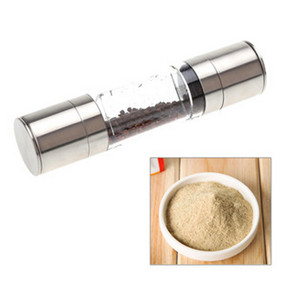 Mill Grinder Muller
Name:
Mill Grinder Muller
Item:
WK0229
Features:
Stainless steel material, high quality and durable for use.
Innovative pepper mill dispenses spice with speed and ease.
Can grinding two kinds of spices at both ends at the same time.
Adjust tightness can control the milled pepper size (big and small).
Suitable for milling pepper and other small sized spices.
Ideal gadget to make freshly pepper powder spice for enjoying a tasty salad or steak.


Ningbo Winifer International Trade Co.,Ltd
Adress: Room 306, South Block, He He International Mansion, No.9, TaixingLane,
South CBD Yinzhou,Ningbo,China 315100
Tel: +0574-87153469
Fax: +0574-87153634
Email: sale1@winifer.com