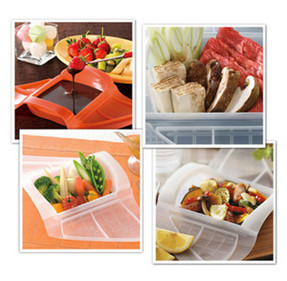 Microwave Oven Vegetable Steamer
Product Description
Name:
Microwave Oven Vegetable Steamer
Item:

WK0223
Features:
Using a microwave steamer will cook your vegetables faster compared to an ordinary stovetop counterpart.
When using it as a vegetable steamer, begin with only one or a couple of minutes and check if the steamer, preferably a silicone microwave steamer, is ready.
You will know that it is ready when the water in the steamer tray has boiled.
Tip: Cutting your vegetables in small portions will cut your cooking time in half.
Do not let them remain under the steam for more than two minutes and use only low to medium setting to get the best results.