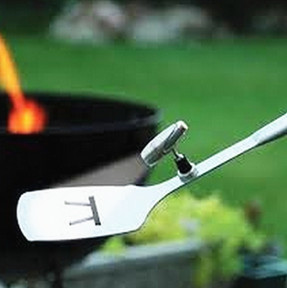 Magnetic BBQ Grill Tool LED Light
Product Description
Name:
Magnetic BBQ Grill Tool LED Light
Item:
WK0160
Features:
1. It is the only one that can attach magnetically to your spatula so you can catch all of the action close up.
2. It also has a bendable neck for added versatility.
3. This sort of device could come in handy in all sorts of situations outside of the grill.


Ningbo Winifer International Trade Co.,Ltd
Adress: Room 306, South Block, He He International Mansion, No.9, TaixingLane,
South CBD Yinzhou,Ningbo,China 315100
Tel: +0574-87153469
Fax: +0574-87153634
Email: sale1@winifer.com