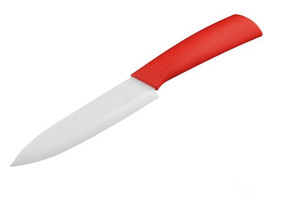 Fruit Vegetable Knife
Product Description
Name:
Fruit Vegetable Knife
Item:
WK0193
Features:
1. No reaction with any food and can preserve the original color and taste of the food, keep the food's freshness and nutrition.
2. The best tool for cutting the fish, fruits, vegetables, meat and guaranteeing the family especially the baby's health and the food's cleanness and health.


Ningbo Winifer International Trade Co.,Ltd
Adress: Room 306, South Block, He He International Mansion, No.9, TaixingLane,
South CBD Yinzhou,Ningbo,China 315100
Tel: +0574-87153469
Fax: +0574-87153634
Email: sale1@winifer.com