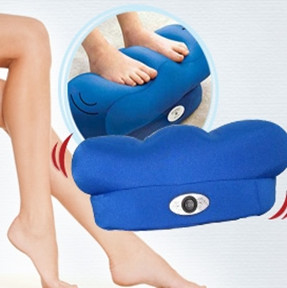 Foot Massager
Product Description
Name:
Foot Massager
Item:
WK30014
Features:
luxurious gift that's sure to be appreciated.
The

Squishee's

microbead

filling conforms
to the shape of your feet for a soothing massage-with or without vibration.
A button controls two speeds of vibration intensity: Choose a gentle, relaxing
massage or an invigorating one.
Uses 4 C batteries (not included).
Rubberized,
nonslip base.


Ningbo Winifer International Trade Co.,Ltd
Adress: Room 306, South Block, He He International Mansion, No.9, TaixingLane,
South CBD Yinzhou,Ningbo,China 315100
Tel: +0574-87153469
Fax: +0574-87153634
Email: sale1@winifer.com