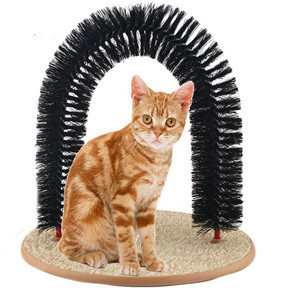 Arch Cat Groomer
Product Description
Name:
Arch Cat Groomer
Item:

WK40011
Features:
urrfect Arch is the new groomer that brushes cat's coats while they play.
If brushing your cat's coat is an impossible task, Purrfect Arch is what you need.
It's veterinarian-approved so you know it's good for your cat.
Purrfect Arch has durable plastic bristles that gently remove loose and shedding hair while giving your cat a massage.
It helps reduce shedding, hair balls and matting.
The carpet base is catnip-infused and this will keep you cat coming back for more.
It's durable and perfect for scratching.


Ningbo Winifer International Trade Co.,Ltd
Adress: Room 306, South Block, He He International Mansion, No.9, TaixingLane,
South CBD Yinzhou,Ningbo,China 315100
Tel: +0574-87153469
Fax: +0574-87153634
Email: sale1@winifer.com